The Barnardos Mother of the Year Awards have been celebrating the enormous contribution that mums make in shaping Australia's future
for 25 years.
Meet our 2019 Mother of the Year - Maria Worner
Nominated by her daughter Nikki Worner. Maria Worner is a full-time, salt-of-the-earth foster carer who continually goes above and beyond the call of duty for her own children as well as those in need of an advocate.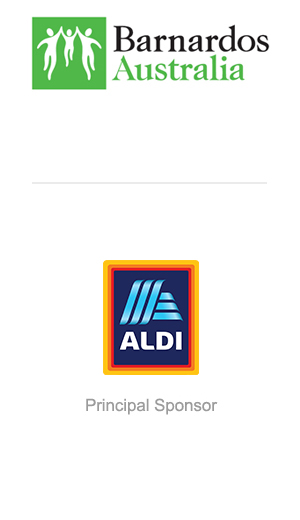 About Barnardos Australia
Barnardos Australia believes all children and young people deserve caring families in which they can grow safely and fulfil their potential. We work together with children, young people and families to break the cycle of disadvantage, creating safe, nurturing and stable homes, connected to family and community.
Barnardos Mother of the Year 2020 is proudly sponsored by ALDI
If you've ever been to ALDI, you'll know we're not your average supermarket. We've never been satisfied with the status quo, or doing things that other supermarkets do, we call it Good Different. We believe in growing local Australian industry and supporting the local communities in which we operate.That is why ALDI Australia has supported Barnardos since 2003 and has donated over $2.5 million, as well as toys, clothing and homewares to help Barnardos assist some of Australia's most vulnerable children. This year, we're celebrating the role great mums play in shaping Australian kids with the Barnardos Mother of the Year 2020 awards.