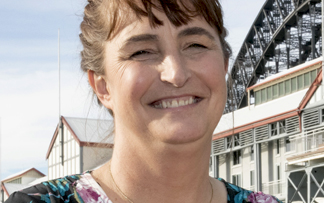 Maria Worner - Barnardos Mother of the Year 2019, ACT
Maria Worner is a full-time, salt-of-the-earth foster carer who continually goes above and beyond the call of duty for her own children as well as those in need of an advocate. The single mum of two currently has one foster child and also provides respite care for other foster families. During her 15 years as a foster carer, Maria has looked after children with complex medical needs as well as those who were considered "unplaceable", never wavering in her belief in each child's potential or in her efforts to provide the support they need to turn their lives around. Her care extends to children – many of whom are Sudanese refugees – in her basketball community who she informally takes under her wing. Maria can often be found at the centre of fundraiser barbecues for children who cannot afford fees for sport, having recruited the children themselves to learn the value of working to achieve a desired goal. Maria was nominated by her daughter Nikki Worner, who says her Mum "makes it all look easy". "Our house is built on honesty and respect for one another," Nikki says. "We have never been a rich family, but nor did my sister or I ever go without – we were taught that if we wanted something we had to work for it. "I think the reason why Mum is so good at what she does is because she treats any child that walks into our house like one of her own. She has the same rules and clear boundaries. "Children don't need money thrown at them and gifts. They need real support with school, learning to trust, doing the right thing, boundaries and simply being loved. And I truly believe that no one does that like my mum, Maria Worner."
Nominated by her daughter, Nikki Worner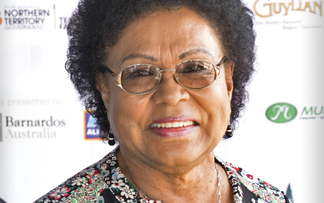 Noelene Lever AM - Barnardos Mother of the Year 2018, NSW
Noelene Lever is a 78-year-old strong Aboriginal woman who has dedicated her life to caring for children from all walks of life. As a young widow, Noelene raised five children while working two jobs. She was heavily involved with the Aboriginal Community in Redfern and worked with the Aboriginal Legal Service, Aboriginal Children's Services and Gulamar. She has also fostered more than 50 children, some until adulthood, in a home where "her door never closes". "My mother is my role model and I am the woman I am today because of her," says her nominator and foster daughter, Sarina Kapeli, 39. Noelene began caring for Sarina "on loan" when she was just two weeks old, ensuring Sarina knew about her birth mother and family through stories and a journey to North Queensland to meet them. "She always made sure that I knew where I came from," says Sarina. "This was very important because she didn't want me to lose my connection with my family. By doing this, she gave me the knowledge of my identity – of who I am and where I belong. "I love her so much and I am thankful for how she has raised me," Sarina says.
Nominated by her foster child, Sarina Kapeli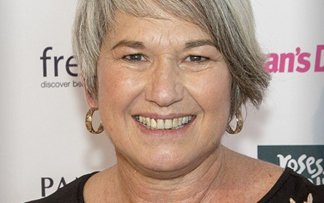 Carol Edmunds - Barnardos Mother of the Year 2017, Burnie, TAS
Thirty years ago, as a young wife, Carol Edmunds made the life-changing decision to take in her husband's eight-year-old sister, Kelly, who had just lost her mother to suicide. Carol treated her young sister-in-law as her own daughter, taking care of Kelly's every need and filling in for her late mother throughout her teens, twenties and thirties. "Although Carol has two sons of her own, she has never made me feel any different to them. She has loved me unconditionally and, because of her, I haven't missed out on having a Mum," Kelly says.
Nominated by her step daughter, Kelly Haywood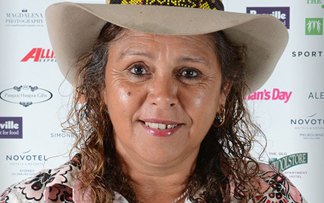 Keelen Mailman - Barnardos Mother of the Year 2016, QLD
Keelen Mailman, 49, is a true survivor. She has risen above a background of poverty, sexual abuse and racism to reach out and offer unconditional love and protection to children in need.. At the tender age of 12, when her own beloved mother suffered a severe stroke, Keelen immediately stepped in to raise her brothers and sisters and to care for her incapacitated mum. More recently, Keelen, who is the first Aboriginal woman to manage a cattle station and the author of The Power of Bones, heeded a cry for help from five nieces and nephews living in intolerable conditions. She represented herself in court to successfully obtain full guardianship of the siblings. "My family of one became a family of six. They came from nothing at all. They were my children not just my nieces and nephews," Keelen says. Keelen is nominated by her foster daughter, Fay Anderson, who credits her aunt for saving her from a life of abuse, neglect and despair. "Aunty Kay became the mother I dreamed of. The mother I always wanted. When someone asks me, 'who pushes you to want something so big for yourself?' all I can say is that I want everything the world has to offer because of this beautiful woman. She taught me to never accept less than I deserve; I wish I could give her the world. I hope she knows how much I love her."
Nominated by her foster daughter, Fay Anderson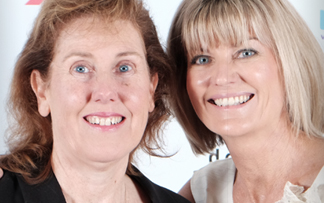 Leanne Robson - Barnardos Mother of the Year 2015, QLD
Leanne Robson has put up her hand for the really tough gigs in life. The early childhood teacher has successfully raised two children to adulthood, including an intellectually impaired daughter, who also suffers from heart defects. Additionally, for the past eight years Leanne has dedicated her life to being the care-giver to three children with extreme disabilities. Leanne was nominated by her husband Geoff, a police officer who works a 24-hour rotational shift, for always being on call for her children and family. "Leanne's day regularly starts at 5am, with dirty nappies and tantrums, and ends after 9pm, once school lunches are prepared for the next day and the house is put back together," says Geoff. "On top of this, she is a great support for me, her elderly widowed mother, and her recently widowed sister." Leanne has twice been nominated for foster carer excellence awards and works closely with the department of child safety. She is a tireless advocate for the very best care for the three boys and is determined to give them the best possible start in life. "She is an excellent mother and wife and would be embarrassed as all heck if she knew she was nominated," Geoff says.
Nominated by her husband, Geoff Robson
Gloria Nascimento - Barnardos Mother of the Year 2014, NSW
When Gloria's daughter Cassie was 16 years old, she was diagnosed with a rare brain tumour. Gloria did everything she could to save her daughter. Gloria left her job in order to provide better support for her daughter. During the time Gloria spent at the hospital with Cass, she saw the need to help other young adults struggling with cancer. This included her nominator, Jason Carrasco who was diagnosed with testicular cancer at the age of 18. Jason was a complete stranger to Gloria, however, she thought she could help so approached him and his family. She passed on to Jason and his family, her experience of how to cope with dealing with this life threatening disease and with the emotions that cancer brings. Tragically for Gloria, her husband Joe, and their other daughter, Andrea, Cassie passed away on 11th November 2013. Gloria still visits her grave every day and, although still struggling to cope with the loss of Cass, she has been spending time with her grandchild, Andrea's little boy, Joe. When asked what advice Gloria would give other mothers, she simply said, '"just love your kids. They are so special". "I love everything about being a mum. All I ever wanted to do was be a mum."
Nominated by Jason Carrasco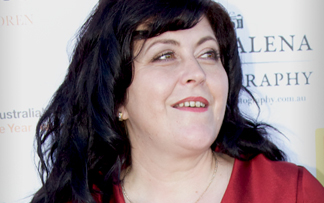 Hasiba Cesko - Barnardos Mother of the Year 2013, SA
Hasiba Cesko has led a remarkable life. Born in Bosnia, she had her first child when she was just 19 years old. Four years later, she gave birth to her second child in the thick of the Balkan Wars. Her husband was in the army, so she spent her early 20's carrying her daughter on her back, with her son by her side whilst fleeing from bullets, bombs and soldiers. All while having little to no food; she managed to keep her family alive and immigrated to Australia in 1996. She started working at a factory, before she began a career as a cleaner. After a few years she bought a cleaning franchise, and then a cafe. She now owns a successful Gyros shop, which is doing very well. Her life of hardship has left its toll on her body; she deals with chronic pain most days. Despite this, Hasiba is always bright, funny and upbeat and a true inspiration to her children. Her daughter is starting a degree in Psychology this year, and her son and nominator, Emir, is also a small business owner. In his nomination, Emir says "My mum is my hero and she should be Mother of the decade, but I'll settle for the year." When asked about who inspires her, Hasiba says "My children, when we had no food in Bosnia I would make bread from rice flour and Emir would call it chocolate, that's inspiring."
Nominated by her son, Emir Cesko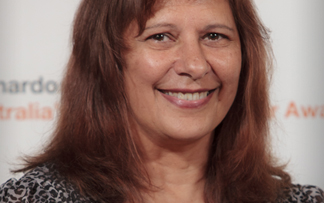 Roslyn Dodson - Barnardos Mother of the Year 2012, QLD
Ros Dodson is an Indigenous woman of the Pangerang people. She's a woman and mother of enormous strength and deep compassion. A strength, Ros says, she and her sisters inherited from her mother. Ros experienced an abusive early childhood, one that would have continued if not for her mother's courage to stand up to Ros' father. Laying charges for this abuse, a court proceeding followed and he was jailed. As a result, at age 14, Ros became the sole supporter of her mother and her disabled older sister. This meant Ros couldn't complete High School, but while raising her two children, Louise, 26, and Danielle, 22, she returned to studies and rejoined the work force. She remarried and is step-mum to Wayne Dodson's four children, Troy, 39, Ty, 37, Todd, 35, and Suelin, 33. Over the years, Ros has also provided kin care for three of her relative's children. She has worked closely with a local youth homelessness program and she helped create a support program for Indigenous parents of Brisbane. Over the past 24 years, Ros has also assisted 14 people of the stolen generation find their families. Ros now works for the QLD Government where her role provides assistance in negotiating native title agreements with mining companies.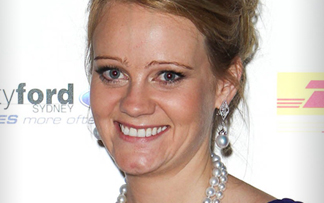 Rebecca Healy - Barnardos Mother of the Year 2011, NT
At just 25, Rebecca has turned her life around to become an inspirational mother to not only her own two children but also many in her remote community. After leaving home at 12, Rebecca lived in refuges for seven years and was taken in by friends. At 19, she decided to clean up her act. She bought her first house, lost 50 kilos and decided she was going to lead by example. Now, a single mum to her two boys Blake, three, and Chase, four, she also cares for her 16-year-old sister full-time and is an emergency foster parent. Rebecca is a passionate advocate for the local youth and is regarded as a role model in her local community. She works full-time for the NT Government as an indigenous economic development officer, and participates voluntarily on a range of community committees, including the Barkly Youth Service Providers Network, which she formed. "I believe that if children are given positive encouragement and support they will feel good about themselves and that attitude can inspire them to lead happy, productive lives," says Rebecca.
Nominated by her friend, Jessica Arnold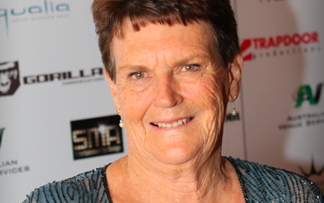 Kaye Worth - Barnardos Mother of the Year 2010, WA
At 68, with her own three children married with their own families, Kaye should be taking time out for herself. Instead, she started fostering 15 years ago and has fostered and provided respite care formore than 50 babies and children, some with disabilities. She currently has a new born baby in her care. At various times, her home has also been a haven for family friends, neighbourhood children and also homeless people from the hostel where her husband used to work. Such is Kaye's caring and loving nature that no matter how long she has a baby in her care – whether it's just a few days or months – she puts together a photo album of the baby's development to give to the biological parents. "Kaye has an extraordinary love and has given numerous babies a wonderful start in life that they might otherwise not had," says her granddaughter Amy, who nominated her. "When anyone ever needs anything she makes it happen – whether its baby equipment for a refugee family or helping a new mum feed her baby. She is an inspiration to many."
Nominated by her granddaughter, Amy Pratt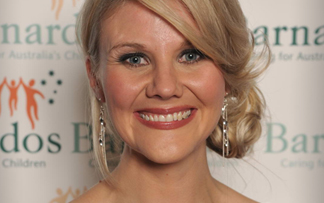 Bernadette Black - Barnardos Mother of the Year 2009, TAS
When Bernadette fell pregnant at 16, she promised herself that she would be a good mother, complete her education and write a book to help others in her situation. Now at 32, Bernadette has fulfilled her promises. She has three children aged 15, seven and four and wrote a book called "Brave Little Bear". Bernadette is a regular speaker at schools and community events throughout Australia providing advice and support on teenage pregnancy. "She works tirelessly to show single mums how life's adversities can be turned into positives," says her son Damien. "But she also always has time for her own kids and makes us all feel very special. And she makes great choc chip cookies!"
Nominated by her son Damien Oliver Black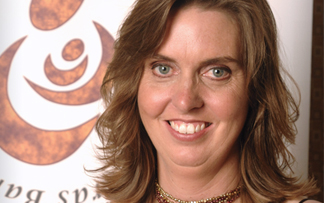 Heather Round - Barnardos Mother of the Year 2008, SA
Heather is a testament to a mother's strength. Heather was devastated when she lost one of her twin sons at just 13 days old to a heart condition. During this time, Heather and her family endured incredible stress and financial pressure. Aware she had her family to think about; she channelled the grief and pressure to take positive action. Heather and her husband set up an accommodation support network and foundation for other families affected by congenital heart defects. Heather now has six children (aged 2 to 8) and involves the whole family in fundraising and awareness days. Heather was nominated by her mother Judith. She says, "Heather is not only an exceptional Mum to her six surviving children, but a wonderful practical 'godmother' to many other children and their families."
Nominated by her Mother, Judith Parkinson