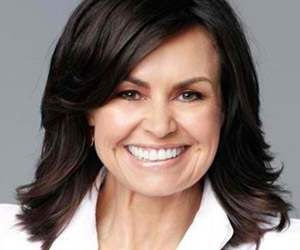 Lisa Wilkinson
Lisa Wilkinson is one of Australia's most admired and respected journalists and sought-after television presenters. 
A dedicated and passionate Barnardos ambassador for over 15 years, Lisa says "I am committed to doing whatever I can to help spread the Barnardos message. It's an organisation that literally changes the lives of children who would otherwise be lost to an uncaring system. And the number of smiles they generate on a daily basis, probably says it all."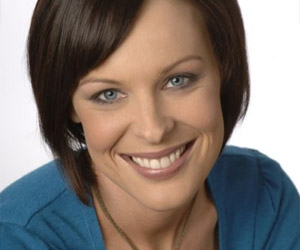 Natarsha Belling
Natarsha Belling is one of the most recognised and popular news presenters on Australian television. 
An ambassador since 2011, Natarsha says "Children are our future and every child deserves the chance to be loved and grow up in a safe, nurturing environment. Barnardos ensures children in need receive that life saving support and have the chance to chase their dreams. As a mother of two young sons, I can't imagine a greater organisation that protects the innocent and guarantees our future generation has a chance to be loved and nurtured."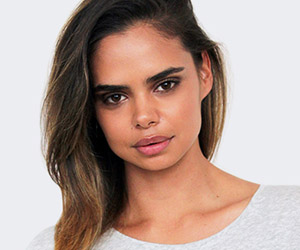 Samantha Harris
Samantha Harris is an Australian fashion model, who became the second Aboriginal model to front Vogue Australia at the age of 19.
An ambassador for four years, Samantha was inspired to get involved after seeing the impact Barnardos made on young lives.

"I grew up in a loving and supportive family and I think every child should have that opportunity. I'm really inspired by the work Barnardos do to support vulnerable children and families in crisis."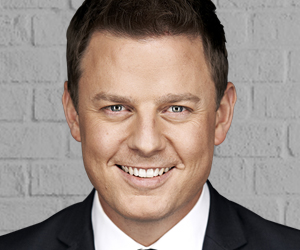 Ben Fordham
Ben Fordham is one of Sydney's most successful radio hosts, with his Sydney Live program on 2GB consistently topping the ratings. Away from radio, Ben is regularly seen on Channel 9, on the Today Show and A Current Affair, as well as hosting the 2017 ratings blockbuster Ninja Warrior.
As a devoted father of two children, Ben is a passionate advocate for what Barnardos strives to achieve. Any charity that helps children is one that Ben supports.
"I couldn't be prouder to be a supporter and ambassador of Barnardos, the work they do is simply incredible."
Ben is also our Master of Ceremonies for our 2018 National event.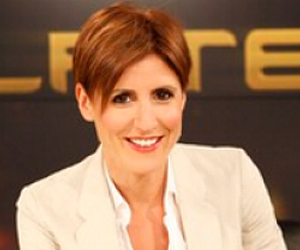 Emma Alberici
Emma Alberici is the presenter of ABC TV's News & Analysis program, Lateline where she has occupied the host's chair for six years. Emma has three times been a finalist in the Walkley Awards and is the author of three editions of the best-selling The Small Business Book.
"It's such an honour to be involved in recognising the enormous work Barnardos do in protecting society's most vulnerable. With all the horror stories of abuse and neglect it's important to acknowledge the healing power of a generous smile, a comforting word and a loving hand in positively shaping the lives of our children. Congratulations to all the awesome mums who help the next generation learn that with love, anything is possible."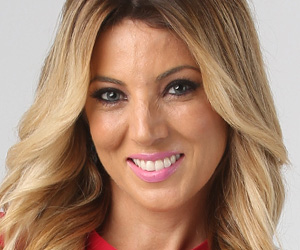 Jo Casamento
Jo Casamento is a vibrant, dynamic and well-respected journalist and media commentator with over two decades of experience spanning TV, Radio, Newspapers, Magazines and Online. She is currently on TV as a regular host on Network Ten's Studio 10 & a panellist on The Project and writes a weekly social column for News Limited in The Wentworth Courier which is published on news.com.au
Jo Casamento has come on board this year as an Ambassador.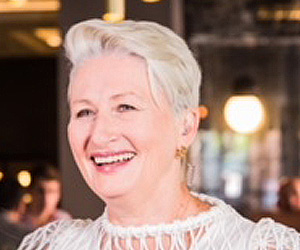 Prof. Kerryn Phelps
Prof. Kerryn Phelps AM is one of Australia's best-known doctors, health communicators and public health and civil rights advocates.
In 2003 she was awarded the Centenary of Federation Medal for services to Medicine and Australian society. And Iin 2011, she was awarded an Order of Australia for service to medicine, particularly through leadership roles with the Australian Medical Association, to education and community health, and as a general practitioner.
She is an advocate for children in her role as an Ambassador for Barnardo's Australia, having provided foster care for children at risk. She also understands the pressures on families, having balanced career and parenthood throughout her working life as a mother of three.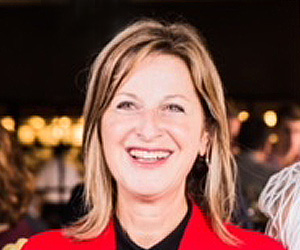 Jackie Stricker-Phelps
Jackie Stricker-Phelps was born and raised in Sydney. She was a teacher for 23 years and has a Masters Degree in Education from Sydney University graduating with distinction.
Jackie helped to raise two step children and in 2009 together with Kerryn she fostered a nine year girl and after lobbying the NSW government to have the laws on same sex adoption changed, Jackie and Kerryn adopted their youngest daughter in 2012.
Jackie works tirelessly for human rights particularly those of same sex couples and was instrumental in having Marriage Equality recognized in law in 2017.
She is passionate about the rights of all children to a safe and loving home and will continue to fight for the right for children to be adopted.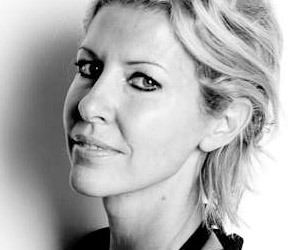 Heidi Middleton
Heidi Middleton (bide) is the founder and creative director of Sass & Bide, an iconic Australian fashion label that is recognised globally for its eclectic and bold design aesthetic.
Passionate about nurturing and protecting children, Heidi has been a long standing ambassador of Barnardos, and says she feels fiercely about child protection and child welfare.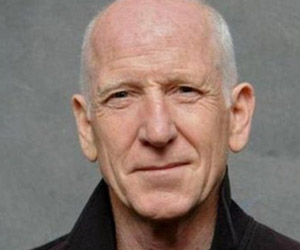 Dennis Coard
Dennis Coard is an Australian actor who has been one of the longest standing ambassadors of Barnardos Mother of the Year since 1991.
"Each and every year of the Awards, I am humbled and inspired by the wonderful mothers who are nominated by their loved ones – these mothers all share the wondrous quality of 'unconditional love' that every child needs" says Dennis.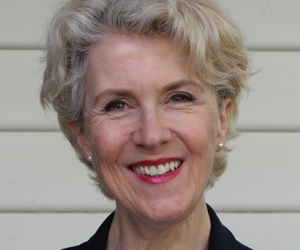 Debra Lawrance
Debra Lawrance's acting career has covered television, theatre and film. Most recently, Debra won an AACTA Award and a Logie Award for her portrayal of Rose in Josh Thomas' critically acclaimed comedy Please Like Me - and also managed to survive Hell's Kitchen with Marco Pierre White to win the top prize.
She has actively supported Barnardos since 1991, advocating for vulnerable Australian children and young people. "As part of a close-knit family, I am aware that our children are fortunate to lead a very secure and happy life. Supporting the wonderful, caring work that Barnardos does, via my role as an ambassador, is my way of giving back. Every child needs to be nurtured in order to grow into a caring adult. Barnardos supports disadvantaged children through to young adulthood and this work is a constant inspiration to me".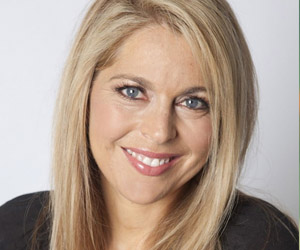 Dr Ginni Mansberg
Australia's best known and most trusted TV doctor, Dr Ginni is the resident doctor on Channel 7's Sunrise, Morning Show, Live Well and Daily Edition as well as presenter of Embarrassing Bodies Down Under on Foxtel Lifestyle You and is a proud ambassador for Barnardos Mother of the Year.
"Barnardos Mother of the Year competition recognises the every day  mums who through their love, generosity, leadership and compassion make the lives of their children and the children around them better. They are women who usually get no recognition, no fanfare or reward. Every story is spine tingling and inspiring. It's a privilege to be a part of it."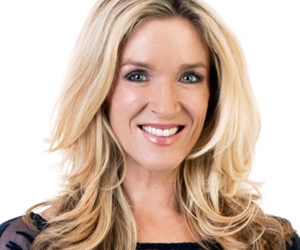 Jacinta Tynan
Jacinta Tynan is a News Presenter with Sky News, Columnist for Sunday Life, author and mother of two young boys. With more than twenty-five years experience as a journalist, she's regarded as a commentator for her generation with her popular and candid columns about contemporary life, love and motherhood. Jacinta recently published her third book, Mother Zen (described as a manifesto of modern motherhood), and manages a website motherzen.com
Mother Zen was inspired by a column Jacinta wrote after the birth of her first son about the joy of motherhood which sparked a contentious debate on whether motherhood is easy or difficult and  whether we have any say in that.
This is her third year as an Ambassador for Barnardo's Mother of The Year.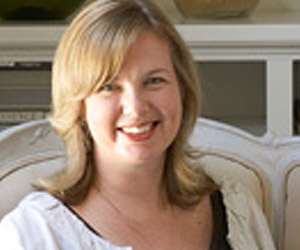 Mara Lee
Mara Lee's career in magazines is a chronological journey through the key life stages of many Australian women – marriage, children and homemaking. 
Mara has been a Barnardos Mother of the Year judge since 2008. "Having had the privilege of being one of the judges for the past six years, I know for a fact that Australia is not short on mums with big hearts," says Mara. It's not unusual that we are moved to tears by the heroic efforts so many mothers make to keep kids safe, happy and thriving."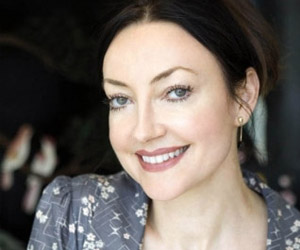 Leona Edmiston
Leona Edmiston is the unquestionable doyenne of Australian Fashion design.
Leona says "I am so proud to be an ambassador for Barnardos Australia, this wonderful organisation helps so many children, mothers and families in need. It's that time of year where we get to appreciate our mothers, and be appreciated and celebrated as a mother and no others deserve this more than this year's Barnardos Mother of the Year Award Nominees."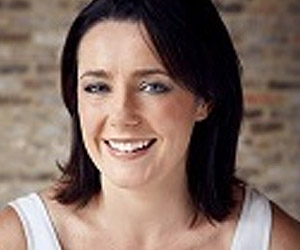 Fiona Connolly
Fiona Connolly is the Editor-in-Chief of Australia's biggest selling weekly magazine, Woman's Day, and is an ambassador for Barnardos Mother of the Year.