Great prizes for our deserving mums
For more than 20 years, Australia's leading child protection charity has been celebrating the work of everyday mums in our community and the positive difference they make in the lives of children.
To express our gratitude with the generous support of our sponsors, the winner of Barnardos Mother of the Year 2018 and our special eight National State and Territory finalists will be rewarded with the following prizes: Return economy airfares for each State and Territory finalist and their nominator from their home State or Territory to Sydney, three nights twin share accommodation in Sydney at the Novotel Sydney on Darling Harbour, and a little special pampering such as Aldi products and a bunch of fresh flowers.
While in Sydney they will be shown the work Barnardos does to support children, young people and families and attend the announcement of the National winner of Barnardos Mother of the Year at our Gala event. The winner of Barnardos Mother of the Year 2018 will also receive a prize/s to the value of $5,000. Details will be announced soon.
Helloworld Travel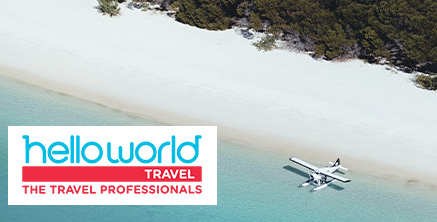 $5000 Holiday Voucher
The winner of this year's Barnardos Mother of the Year award will receive a $5,000 voucher and the state winners will receive a $1,000 voucher each for Helloworld Travel. These vouchers will be valid for 12 months and can be used nationally or internationally.